Teacher Training / Workshop


コース / WS
コース名
【2019 June】GYROKINESIS® Pretraining Course in English
日程
2019/06/15 – 2019/06/20
全日
2019-06-15T00:00:00+09:00
2019-06-21T00:00:00+09:00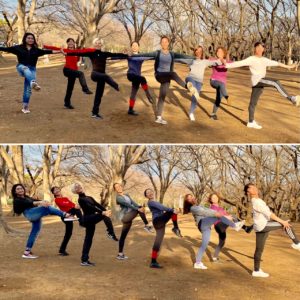 This course is the second step* towards becoming a certified GYROKINESIS® Trainer.
* As a first step, we recommend gaining experience in the GYROKINESIS® method by taking group classes.
* A Level 1 Foundation Course, the third step in the process, will be conducted in August 2019.

[Date]
June 15-20, 2019 (conducted in English)
[Schedule]
June 15 (Sat) 10:00-17:00
June 16 (Sun) 12:00-19:00
June 17 (Mon) 11:00-18:00
June 18 (Tue) 12:00-19:00
June 19 (Weds) 12:00-19:00
June 20 (Thur) 12:00-19:00
* Times subject to change.
[Instructor]
Malaya Ileto, GYROKINESIS® Pre-trainer
[Venue]
Studio Natural Flow
Alsche Yoyogi Building 2F
1-11-12 Tomigaya, Shibuya-ku, Tokyo
[Fee]
103,680 yen (96,000 yen* + 7,680 consumption tax)
* Course fee 66,000 yen + Studio fee 30,000 yen = 96,000 yen
[Minimum No. of Participants]
2
* This course will be cancelled or postponed in the event of not reaching the minimum number of registrations by May. 6, 2019.
[Registration Period]
March 18 – May 6, 2019
* Registrations may be accepted after this period based on circumstance and availability,
[To register for this course]
Please send an email to <info@studionaturalflow.com> with the Subject Line "June 2019 GYROKINESIS® Pre-Training Course" and include the following information:
Full name:
Home phone no. (if any):
Mobile no.:
Email address:
Mobile email address (if any):
Address:
* Please ensure that your email address will be able to receive emails from this address. You will then be sent information on how to complete the payment process.
Of the total fee of 103,680 yen, a non-refundable deposit of 32,400 yen is due upfront by May 10, 2019.
[Cancellation Policy]
The 32,400 yen deposit is non-refundable (unless the studio cancels the course).
To cancel, please reply with the original registration email included.